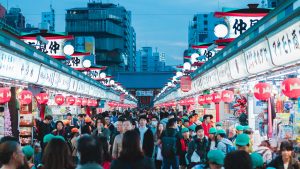 If the parable of the sower were set in East Asia, South Korea's soil would be rich and lush. China's would be weedy but productive. And Japan's would be blood-red and rock-hard.
Christianity arrived with Roman Catholic missionaries in the mid-1500s, but as soon as it began to spread the Japanese military dictators—called shoguns—shut it down, afraid of losing the loyalty of the people.
By the early 1600s, Christianity in Japan was outlawed, foreign missionaries were kicked out, and leaders were periodically asking everyone to step on an image of Jesus or Mary. If someone hesitated or refused, they were tortured until they renounced their faith. If they didn't, they were killed—sometimes by crucifixion, beheading, or being boiled in hot springs.
The Japanese are the second largest unreached people group in the world.
When Japan finally allowed Christianity again—in the mid-1800s—Japan's Christian population had shriveled from an estimated 500,000 to a quiet 20,000—and that emerging after centuries of public denial and silent belief.
Once free, Christianity didn't bounce back. One problem was emperor worship, which was required until after World War II. Another was the cohesion of Japanese society, often seen as too valuable to break—even for the truth. Japan's rejection of Jesus has been so complete that the country is still less than 1 percent Christian, compared with about 30 percent in Korea or even 5 percent in China, which survived its own persecution.
"The Japanese are the second largest unreached people group in the world," said pastor Dan Iverson, who moved to Japan in 1986. (The first are the Bengalis.) Iverson went anyway, laboring four years before seeing his first Japanese convert.
But the next year, there were 13. Then 50. Then 100. Then a daughter church. More missionaries came, more churches were planted.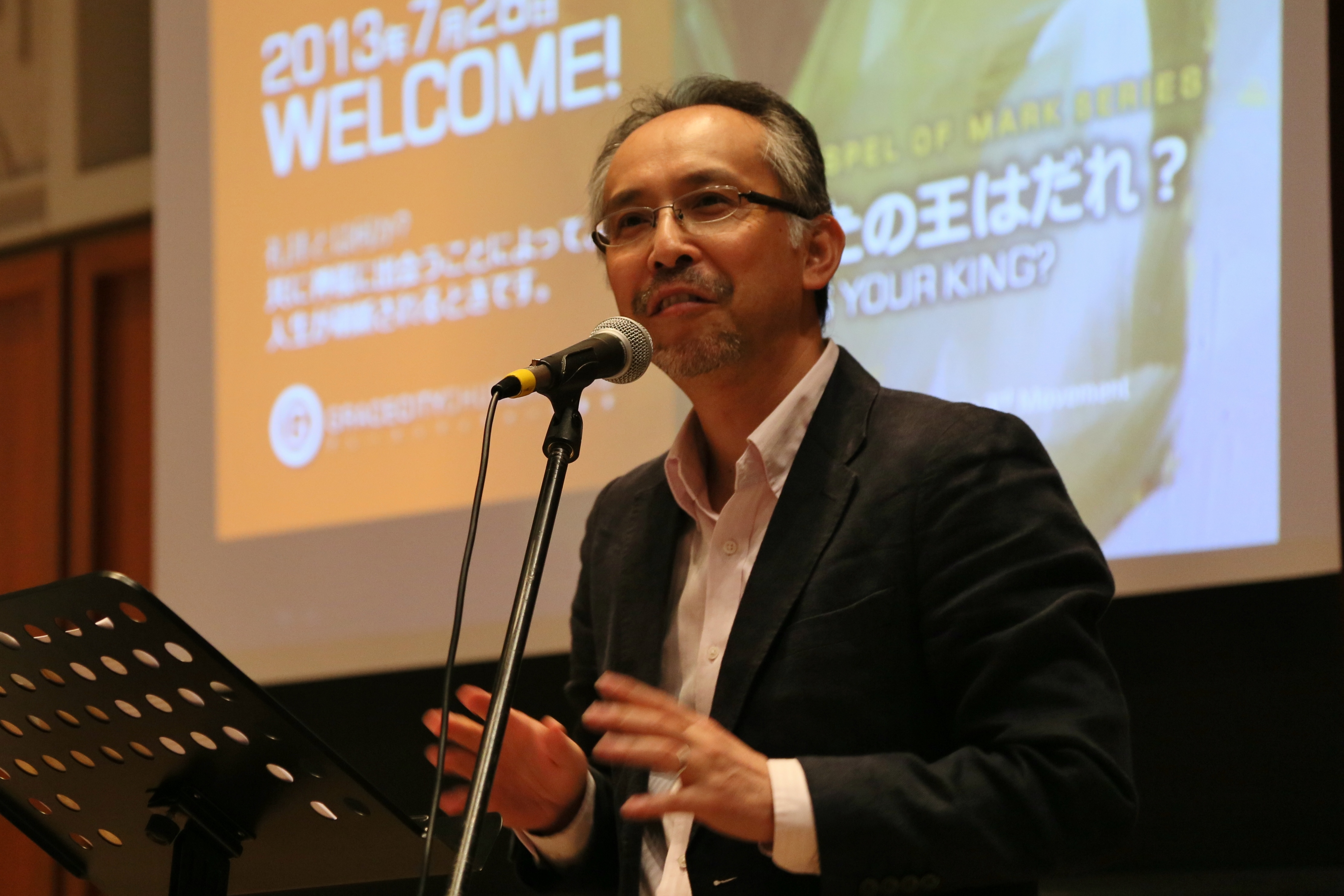 And then, 10 years ago, City to City asked if anybody was interested in planting churches in the center of Tokyo. Barely anyone had attempted that—it's impossibly expensive—but millions of people live there. One pastor was intrigued—Makoto Fukuda, who had a Presbyterian church in the suburbs. He started Grace City Church in 2010.
Over the past decade, Grace City Church has weathered slow conversions, immature believers, and a giant relief effort after the 2011 tsunami. Today, she draws about 180 members—nearly a megachurch in a country where 70 percent of churches have an average attendance of 30.
But that's not all she's done. Over the past 10 years, Grace City Church has helped plant nine other churches—the Grace Church Planting Network in Tokyo. Together they draw 500 to 600 people. And there are another 15 potential church planters signed up for City to City training this October.
"We've seen faster growth than we have anywhere else [in the country] by focusing on this," Iverson said. "Definitely, in the last 10 years we've seen significant growth like I've never seen."
"I think God is trying to create some kind of movement," Fukuda said. "It's not always a smooth ride, but he is always in charge of it. I'm so grateful for what God is doing in this soil."
Missionary Graveyard
Japan's not a poor country. After the devastation of World War II, companies, banks, and trading companies banded together into huge business groups that competed to adapt new technology and produce better products. The government offered tax breaks and cheap credits to these groups, while Japanese citizens were educated and expected to work a lifetime of long hours for them. One of their best customers was the United States, which was purchasing all types of supplies needed for the Korean War.
As a result, by 1967—just 22 years after Japan surrendered—her GDP was second only to America's.
Such material success (people didn't physically need anything) combined with long work hours (no time for religious services) only made mission work harder.
Japan earned a reputation as a 'missionary graveyard'—not because missionaries were physically dying there, but because their careers were.
"Our first years were very slow and discouraging," said Iverson, who came as a Mission to the World (MTW) missionary when three Japanese pastors asked for help starting a presbytery. "I wanted to quit many, many times."
Many did quit. After a while, Japan earned a reputation as a "missionary graveyard"—not because missionaries were physically dying there, but because their careers were.
"Serving for years amid great spiritual oppression with little to no apparent spiritual fruit has led numerous missionaries and entire agencies to abandon Japan or transfer the work to another field," wrote Christ Bible Institute Japan's Brett Rayl and Michael Oh. "Supporting churches and sending agencies have often discouraged missionaries from pursuing ministry in Japan. The words of one recruiter for another mission field summarize the thoughts of many: 'Japan had its chance.'"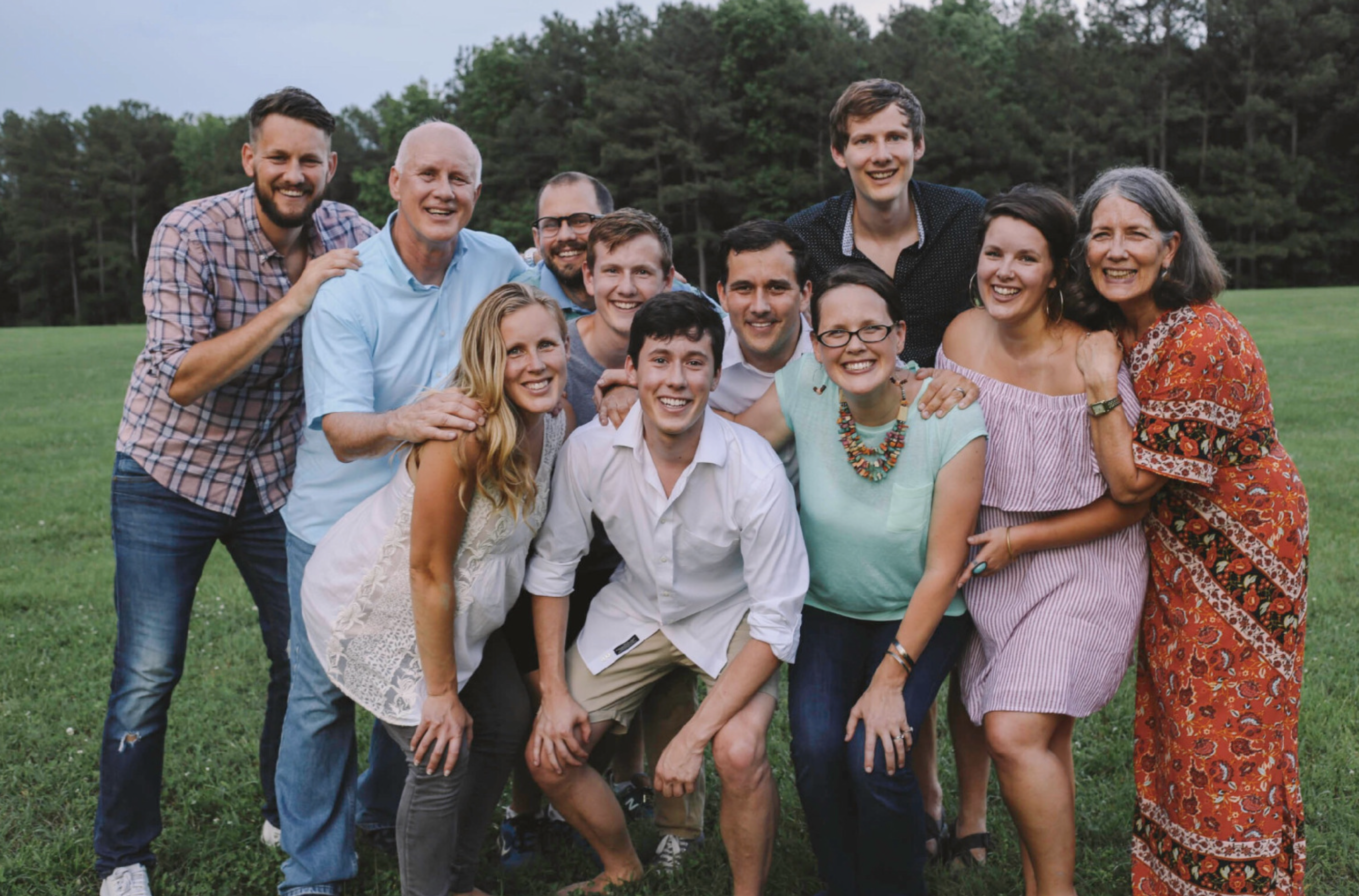 Iverson didn't give up, primarily because he'd come with four other couples who had promised each other they'd stay at least 12 years. They knew it would take at least that long to learn the language, get acclimated, and start to see some fruit, Iverson said. "We need long-term commitment."
He planted a church just outside of Tokyo, because the suburbs were less expensive than the city, but less conservative and therefore more open to Christianity than the country. It wasn't like he didn't see any fruit—he was only there three days before a Filipino person converted, followed by a Korean woman. But the Japanese were much harder to convince.
From 1993 to 1994, high school graduate Abi Lowther spent a gap year helping at Iverson's Christian school. "When I was here, the missionaries spent a lot of time praying," she said. "I mean a lot of time. They'd do concerts of prayer once a month for four hours straight, and then twice a year they'd do an all-night prayer vigil. They tried to make prayer a regular part of things."
Gradually, things began to change.
Into the City Center
By the time Iverson retired from preaching two years ago, the three churches he came to help had grown into a healthy presbytery of 19. His own church had spread to five worship services at three locations. He'd seen hundreds come to Christ.
That wasn't indicative of Japan as a whole, where the miniscule Christian population—particularly among theologically liberal churches—was shrinking. Japan still looked like a black hole for missions, sucking in time and money and effort but giving nothing back.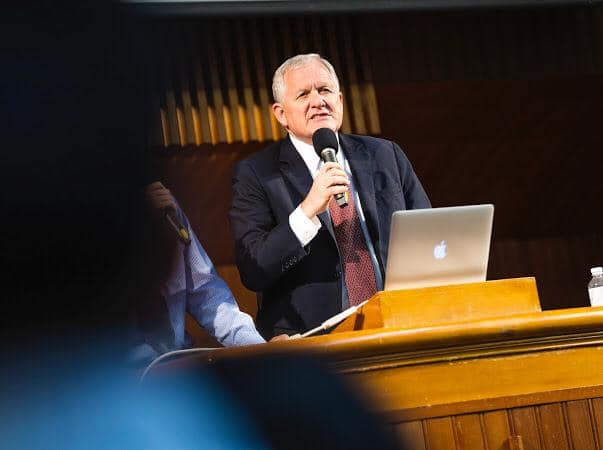 So it might have been wise for Jay Kyle, the head of the Redeemer Presbyterian Church's City to City church planting network in Asia, to fly right over Japan on his way to China and Korea. But Kyle's father—who fought at Iwo Jima and hated the Japanese before becoming a Christian—was a Wycliffe Bible translator in the Philippines. He developed a love for Japan and passed that on to his son, who would work for a while for MTW, recruiting missionaries to Tokyo.
One of Kyle's recruits was Iverson, and when Kyle started traveling to China, he began scheduling layovers in Tokyo so the two men could catch up. Around 2004, Kyle started asking around for someone who would be willing to plant a gospel-centered church in Tokyo.
"Except for a couple of predominately Korean churches of about 20 to 30 people, there were no churches downtown," Kyle said. "The most important city in Japanese culture is Tokyo. There are major universities, government, huge business areas, banking. I knew from New York that culture isn't made in the suburbs—it's made downtown."
If the gospel could take root in the center of Tokyo, it could affect all of Japanese culture. And through that, all of Asia.
If the gospel could take root in the center of Tokyo, it could affect all of Japanese culture. And through that, all of Asia.
The potential rewards were high, but so was the cost. In 2005, Tokyo was listed as the world's most expensive city. It would take years for a church in such a secular city to gather enough converts with enough spiritual maturity to become financially self-sustaining. A Tokyo church plant could end up a fruitless money pit.
"I kept looking for somebody," Kyle said. He'd stop by two or three times a year, "find a hotel to stay in near the train station, and then I'd start with one interview—'Do you know anybody who would want to do this?'—and then I'd go on to meet the next person and ask them."
It took four years to find Makoto Fukuda, a Presbyterian pastor with a sizable congregation of about 50 in the suburbs. Fukuda been there since seminary—about 18 years—and planned to retire there. It was a good plan, and the people in his church liked it.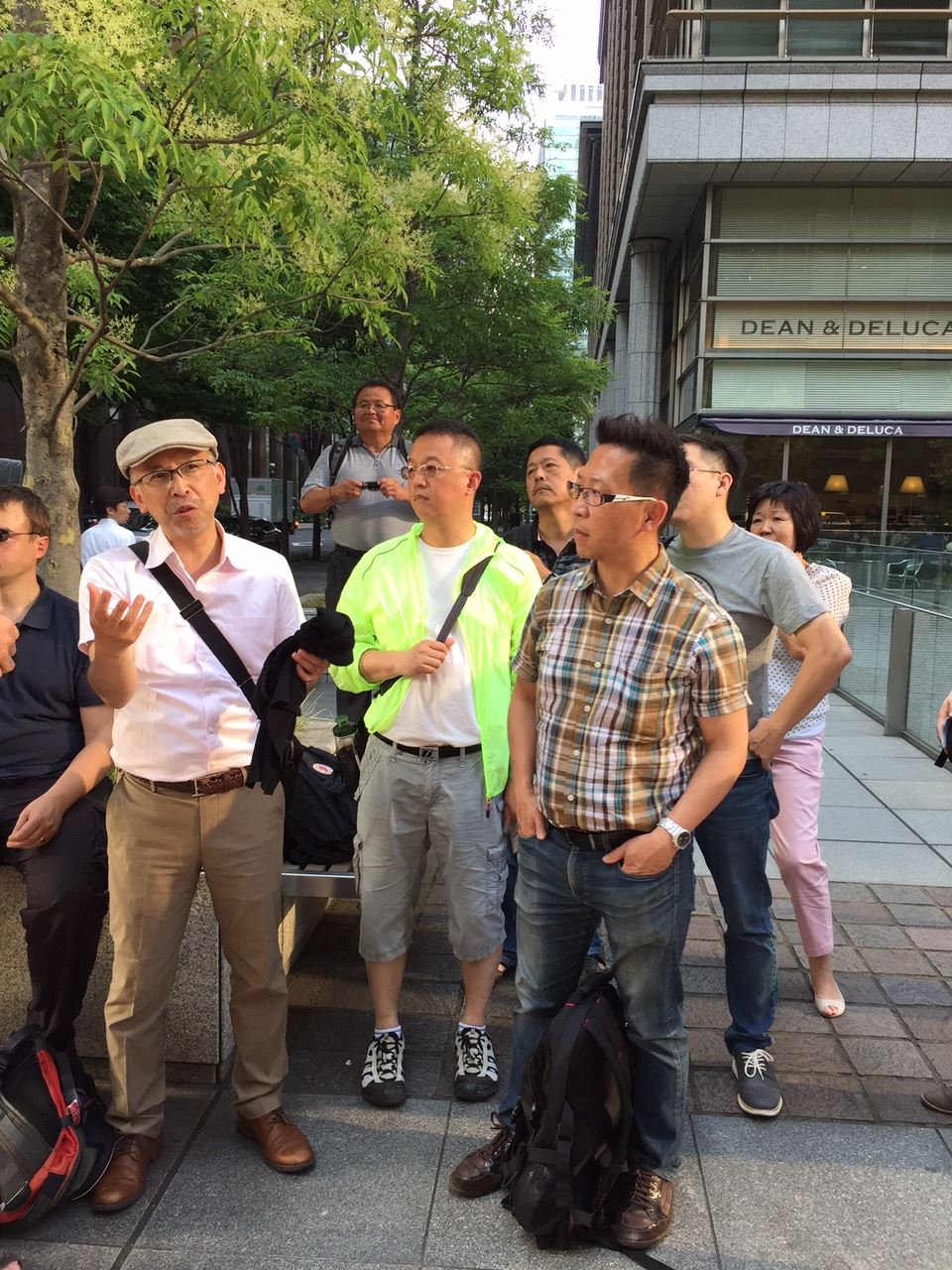 But Fukuda was also having something of a gospel-centered midlife crisis, asking God what he should do with his second 40 years.
"God gave me the desire to dedicate a church plant to him," Fukuda said. He wasn't looking at the city, because he'd read Jacques Ellul's The Meaning of the City, in which the French lawyer argues that since the city represents the ultimate work of man, it also represents man's rejection of God.
But on a study trip to the United States, he heard Tim Keller talk about how God invented cities, loves cities, and calls Christians to build in the cities. "He said that in the Bible, the garden in Genesis becomes a city in Revelation," Fukuda said. "It changed my perspective about the city. It was transformed in that moment."
In 2006, Iverson introduced Kyle to Fukuda. Fukuda loved Kyle's vision for a gospel-centered church in the city center, and he started to pray. A year later, with the approval of his wife, children, and congregation, he decided to move to Tokyo to plant a church.
Planting in Tokyo
Kyle already had the beginning of a core team for Fukuda.
"Jay Kyle was emailing everybody who had been at Redeemer and was now in Tokyo," said Abi Lowther, who with her husband, Roger, had just started language school. "He asked if we'd start a prayer team."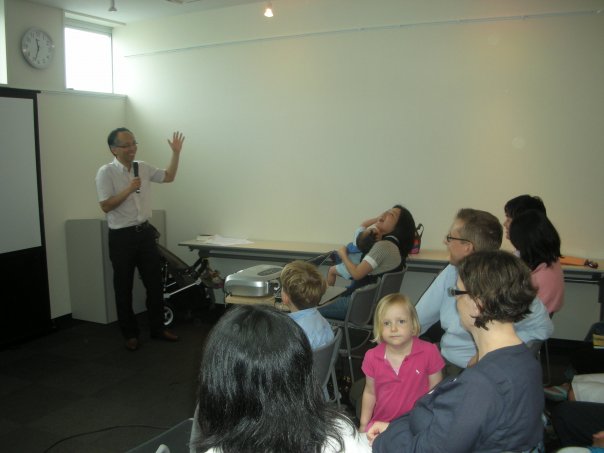 She'd seen how prayer led to hundreds of converts and a network of churches in the suburbs, so the Lowthers were all in. Along with a few other people, they'd been praying for a planter. When Fukuda came on board, they studied the Bible, prayed, and planned with him. In 2010, they began meeting for regular worship.
"It was a shot in the dark," Lowther said. "There was no church in the area—the closest was three kilometers away and made up of about 20 people, all over 65. It was an impossible task." And yet she and Roger were all in. "Our hearts were 100 percent like, 'This is what we were made for.' It felt like everything was leading to this."
From the beginning, it was hard. Grace City Church met twice a month in a studio space. But everything—music and sound equipment, nursery supplies—had to be stored off-site in a storage unit. They couldn't haul it around on the train, so someone had to rent a vehicle. And all of these things cost money, in addition to paying a pastor enough to live in the city center.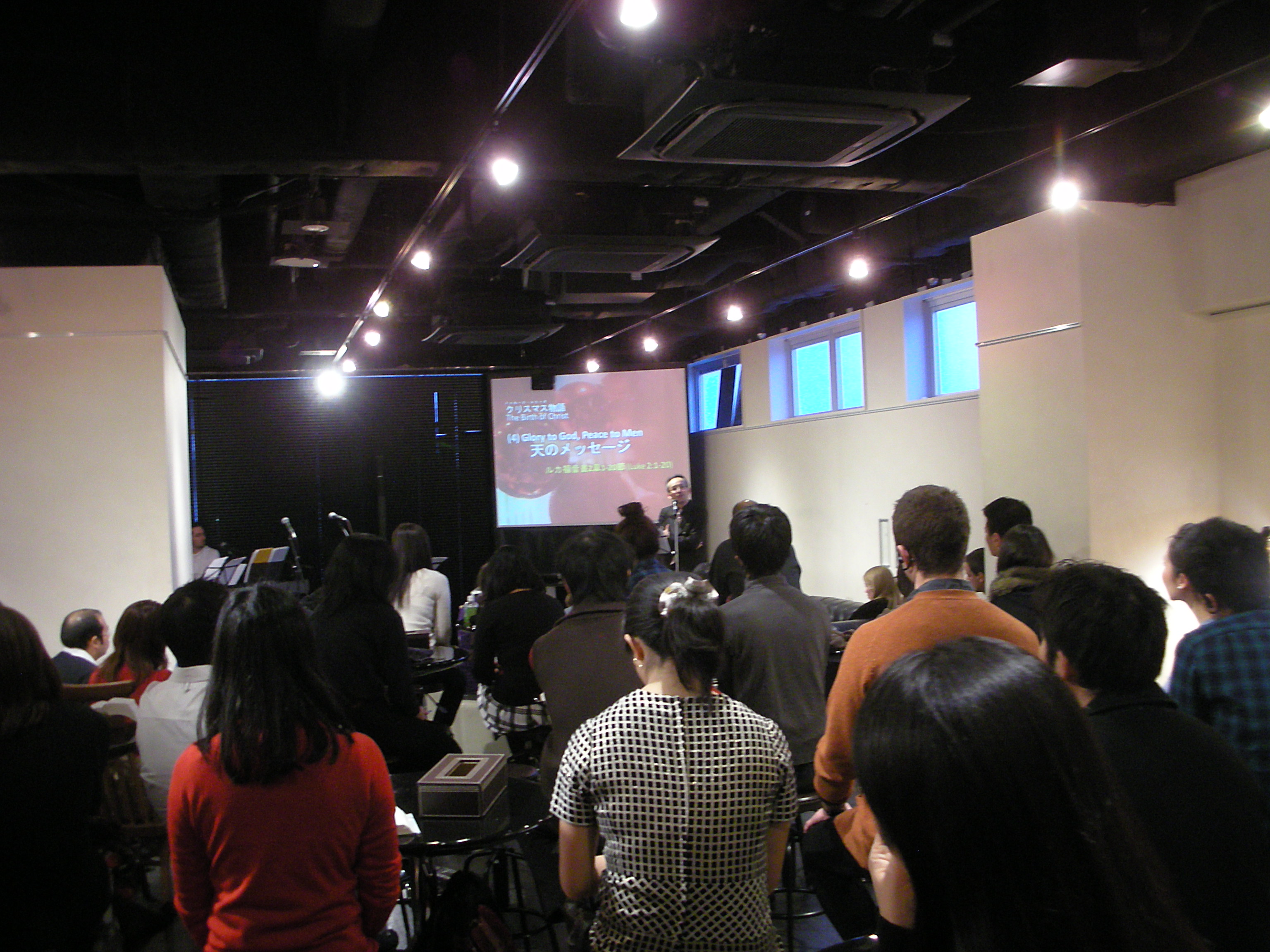 But funding was coming in from everywhere—City to City, a Dutch Reformed mission organization, MTW, the Japanese presbytery, Fukuda's former congregation. Slowly, over the first year, Grace City stabilized and began to grow. A lot of her members were from somewhere else—ex-pats from Korea, China, or Holland—but a few Japanese people were also starting to come around.
Less than a year in, Grace City had about 40 members and its first church planting intern. It might have seemed a little soon, but the intern—Seima Aoyagi—was well-qualified. He'd spent seven years doing college ministry under Iverson, graduated from Covenant Seminary in St. Louis, was ordained in the PCA, and interned at Harbor Presbyterian Church in San Diego.
The plan was for Aoyagi to help out at Grace City for a while before planting his own church in Tokyo. But three days after he moved back, the earth moved.
3/11
At 2:46 pm on March 11, 2011, 230 miles from Tokyo and 15 miles underwater, two of the earth's plates shifted against each other.
The earthquake—the largest ever recorded in Japan—moved the main island about eight feet east, shifted the earth between four and 10 inches on its axis, and sped up its rotation by about 1.8 millionths of a second.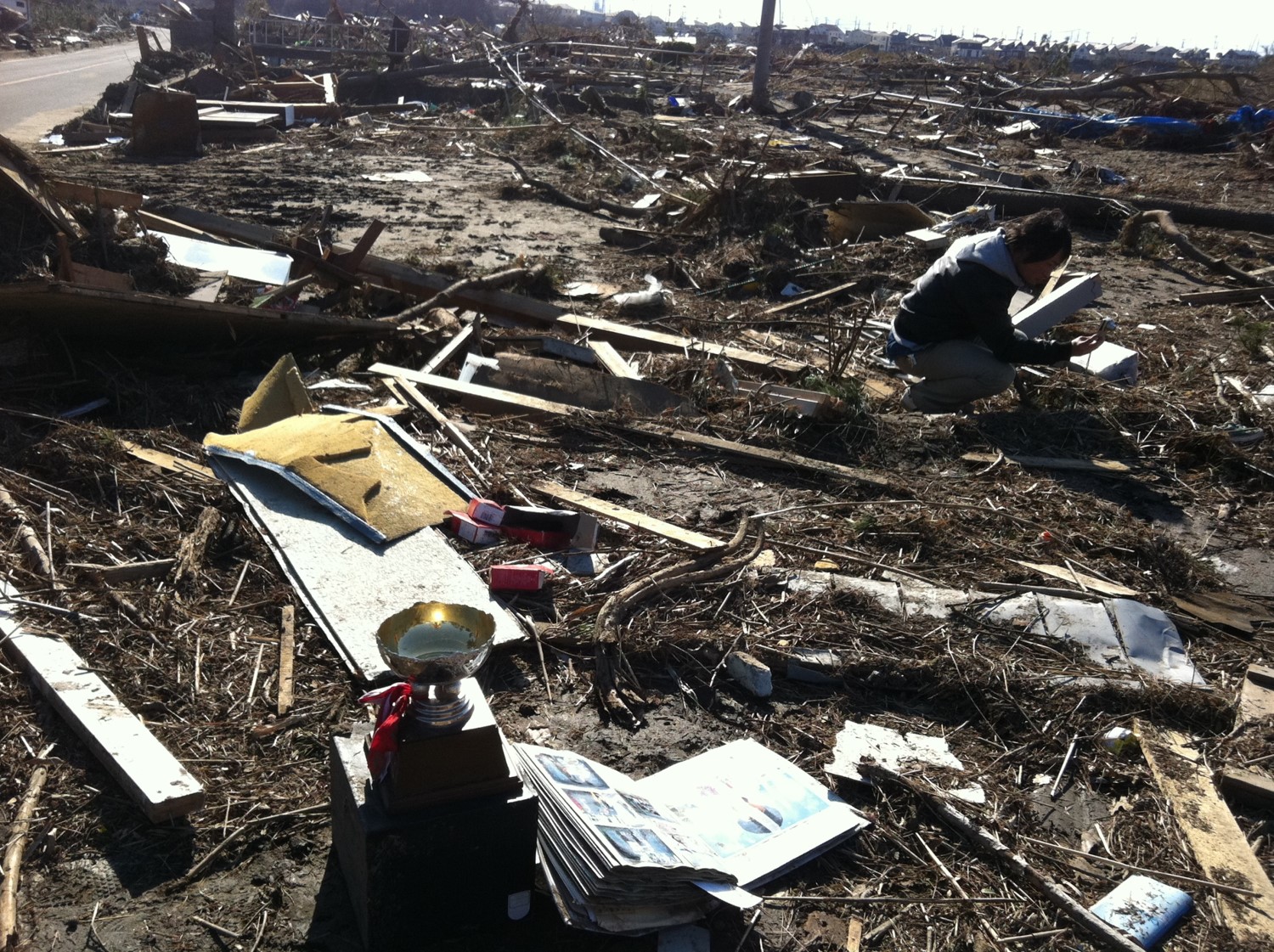 The movement launched a tsunami that climbed as high as 130 feet and poured as far as six miles inland. The waves killed about 15,000 people—from drowning, blunt force trauma, and later disease and exposure—and left 150,000 without homes. Of the 5 million tons of belongings swept out to sea, some—docks, boats, tires, refrigerators—were still washing up on beaches in Washington state four years later.
The waves reached the Fukushima nuclear power plant 41 minutes after the quake, submerging pumps and generators that released the heat created by the plant. Three areas of the plant melted down and three sections exploded. Though no one was killed, more than 150,000 residents were evacuated over fears of radiation.
Tokyo had a minute of warning—enough time for the subway trains to slam to a halt. Roger Lowther was on one.
"It was about five minutes of very strong jerking, like a roller coaster," he said. Afterward, they inched along toward the next station while Lowther tried not to think about the subway scenes from the movie Volcano—where hot gases and molten lava race down the tunnels toward a trapped train.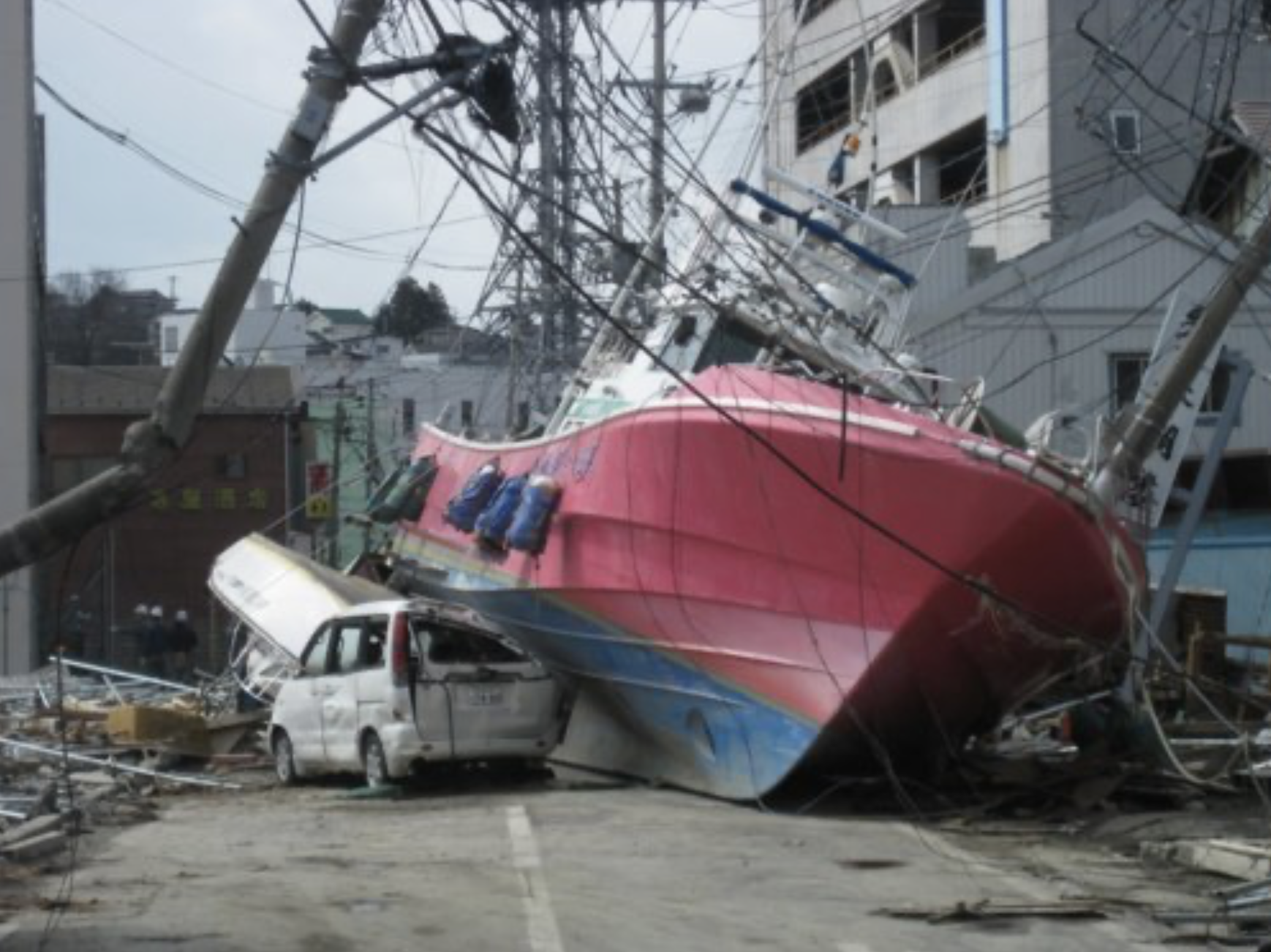 "When I got out of the station and above ground, everyone had evacuated their buildings so the sidewalks and streets were packed solid with people," he said. It took him around four hours to walk home. Along the way, he caught a glimpse of a television display in a store.
What is that? he wondered, watching the waves carry away cars, throw boats into bridges, and knock over buildings. Where is that?
Within the next few days, he'd be there. While Roger was walking, Abi was on the phone with church members and local moms from her kids' school, gathering bottled water and blankets and food. By the time he got home, she had lined up a truck full of supplies.
Relief Work
That weekend, Roger, Aoyagi, and one other missionary made their first trip north. They scouted out which roads were open (not many) and which gas stations were functioning. While they were gone, Abi continued to gather friends and ask if anyone had anything they wanted to donate. Items came pouring into—too many for their apartment. The building offered extra room for storage—and since it was on the bottom floor with lots of windows, it attracted attention and even more donations.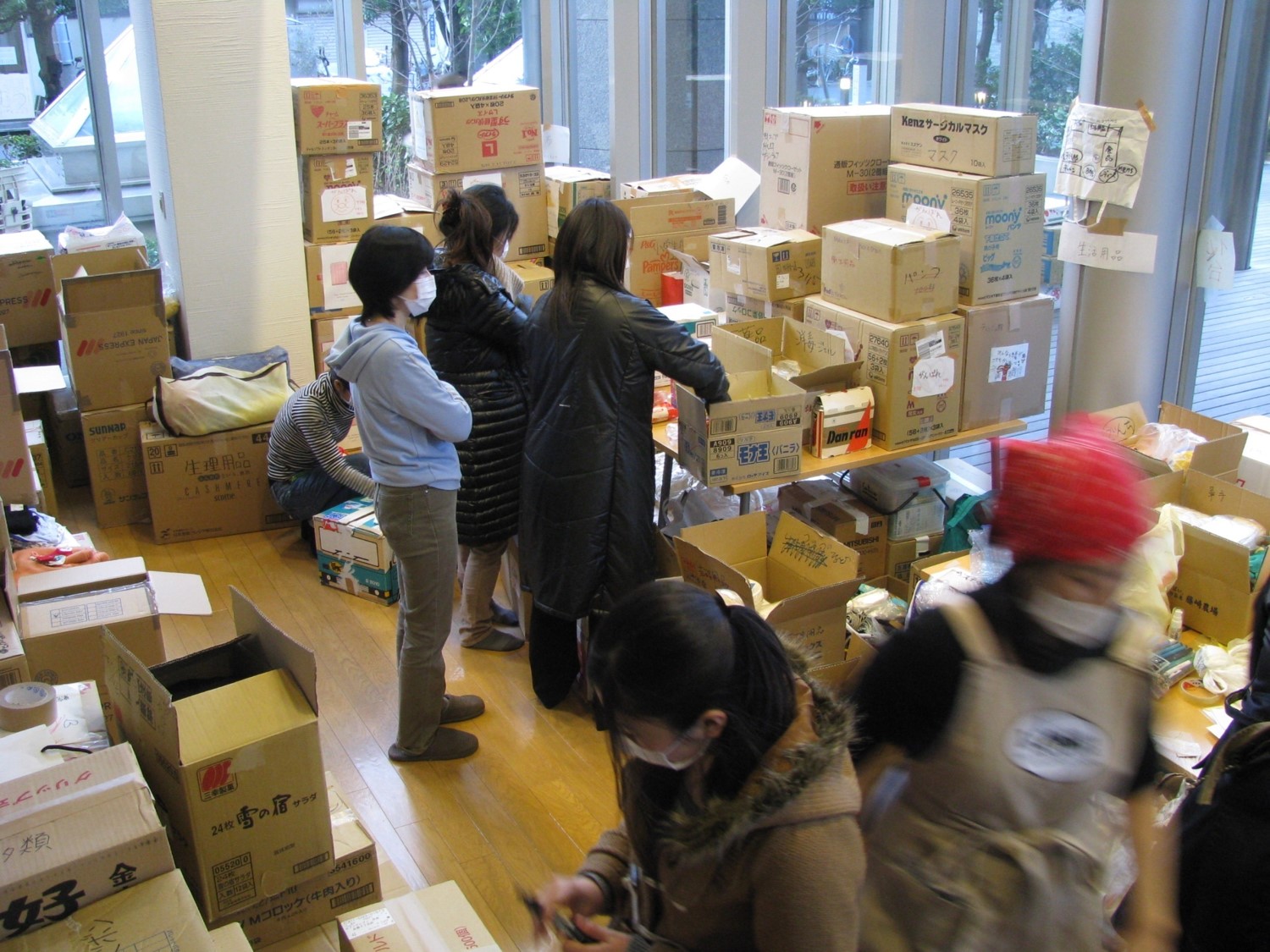 For the next year, Grace City sent trucks and a dozen volunteers every week. Relief workers hauled donations, served meals at shelters, offered music concerts (Roger trained at Juilliard), and explained the gospel.
For a baby church—which shrank as ex-pats went home to avoid possible radiation, and whose Japanese believers were still immature—the load was enormous. There would be long, exhausting days, worries over nuclear radiation exposure, and arguments over how much effort to put into the relief effort—because every hour spent on the road or up north was one that couldn't be spent witnessing or discipling in Tokyo.
But the relief effort also caught the attention of unbelievers, many of whom jumped in to help. Grace City was in the newspapers and on television. Everyone passing by could see the stacks of boxes through the windows. From the beginning, more than 80 percent of the help came from non-Christians.
"It really opened up my relationship with the local people," said Aoyagi, whose internship quickly and drastically shifted to leading relief work. "They wanted to hear my reports from the north. They wanted to help out in whatever way they could. That enabled me to build strong relationships with local people in our area."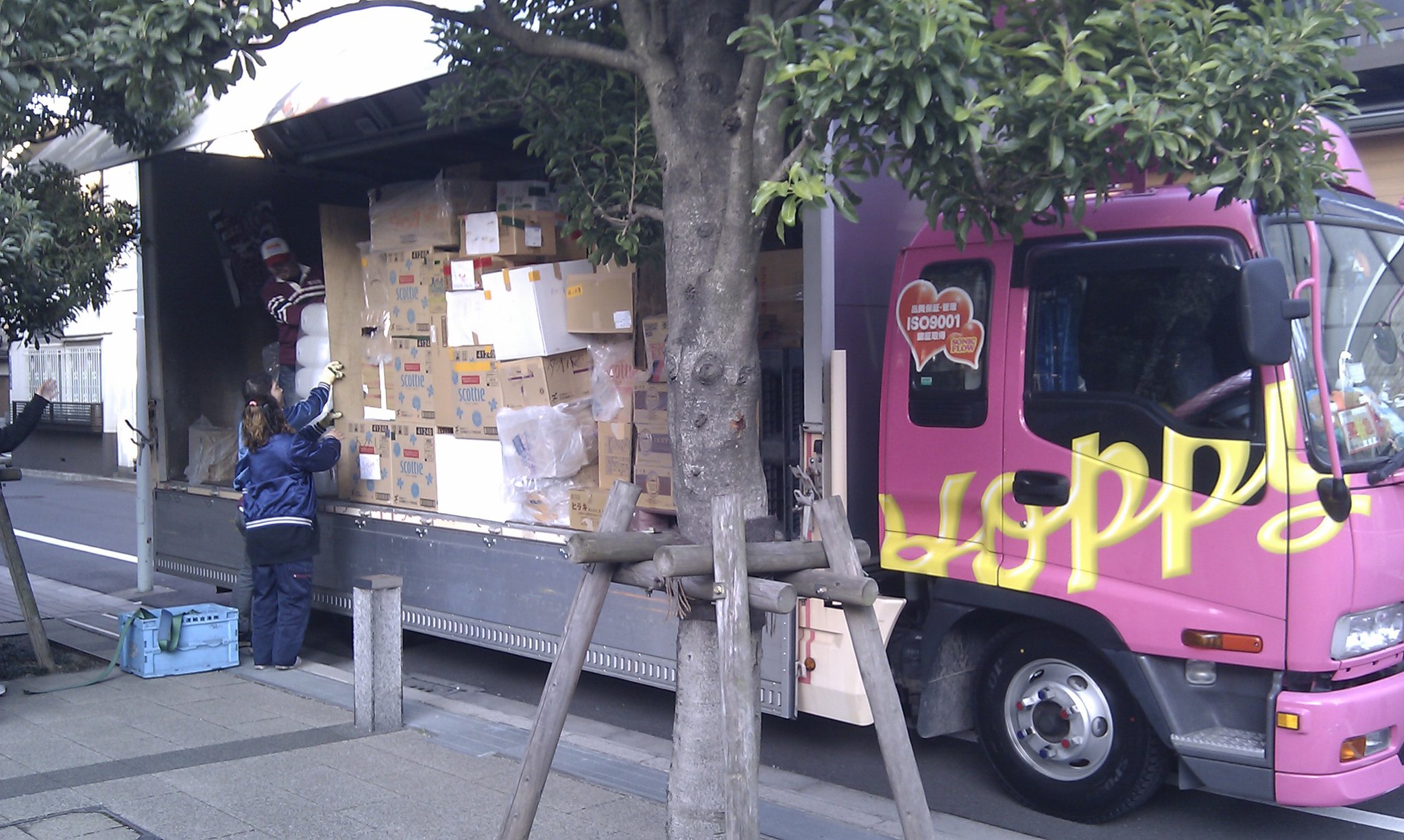 "In Japan, it takes so long to get into your community, and to gain trust and be known," Abi said. "We basically had 10 years' worth of credibility built up in three months."
Those people saw the gospel in action; some have come to faith. When Aoyagi held his first worship service in 2014, about 25 people came—10 of them unbelievers. (Even now, after church attendance has grown to around 100 a week, about 10 to 15 aren't yet Christians. "Because of the history of how we started this gathering, it's normal for us to have non-Christians around," he said.)
By then, Grace City already had its second intern, and then a third. The baby church didn't even have elders, and certainly wasn't yet self-sustaining. It was focusing on its own outreach (including art events with Japanese artist Makoto Fujimura and music events with Roger), discipleship (primarily through small Bible studies after people got off work), and lingering relief work in a disaster zone hours away.
In the middle of that, church planters kept showing up.
Grace Church Planting Network
In the early days of 2012, Grace City corroborated with City to City to hold an event at a seminary in Tokyo.
"It was awesome," Fukuda said. On a video for City to City, he was asked about his vision of Tokyo church planting. "Through that interview, I realized God was creating more than I imagined. He was creating some kind of movement."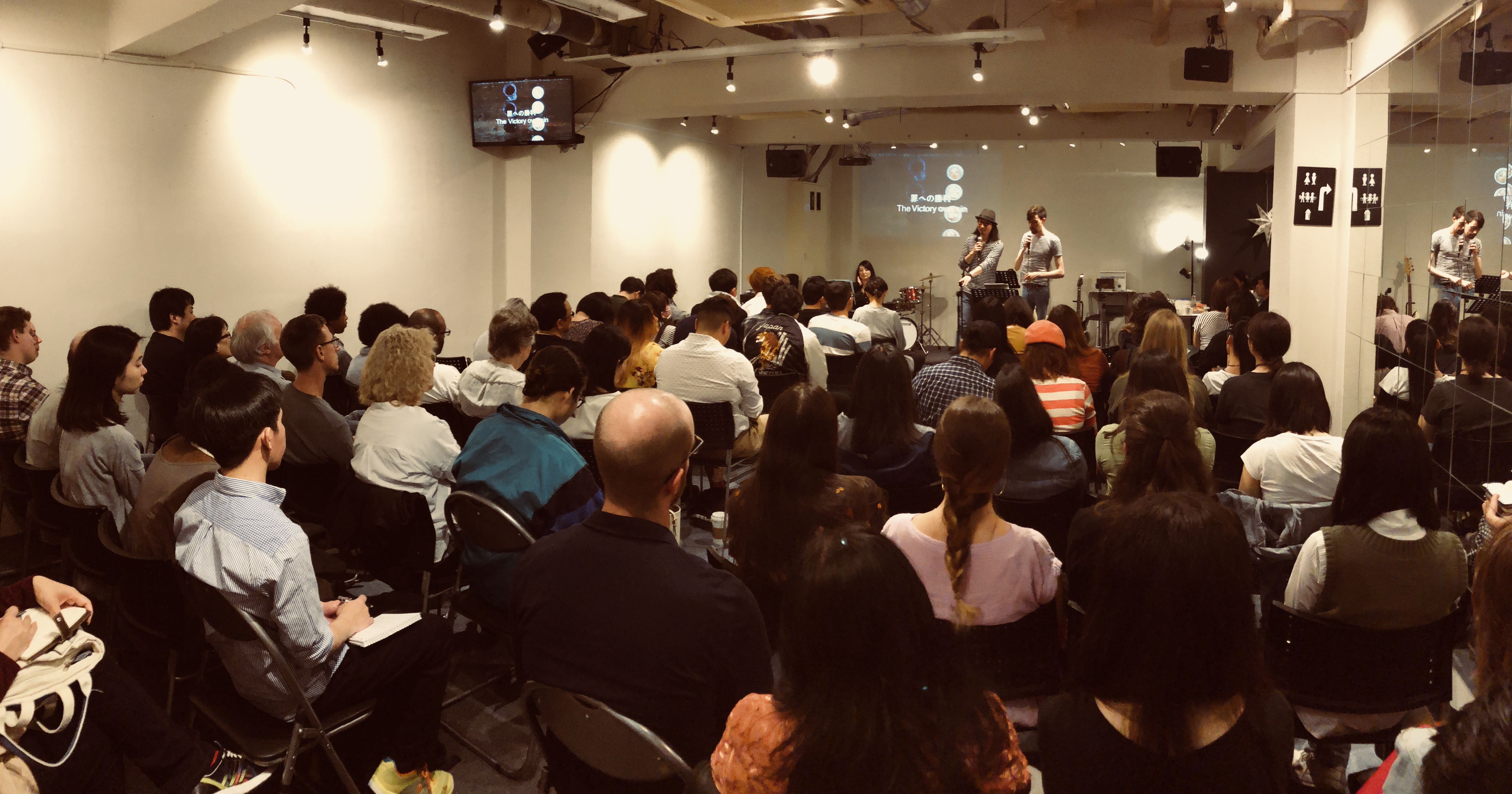 It certainly seemed like it. Drew Cho, an ordained pastor working as a translator, visited Fukuda's church one day. He mentioned that he'd like to plant a church, so Fukuda invited him to come and learn with Grace City. Around the same time, he ran across Ryuta Kimura, who had just left his Pentecostal church after running into problems with the leadership. While chatting at a Christian business seminar, Kimura mentioned that he was looking for a new job. Fukuda introduced him to Jay Kyle, who introduced him to Keller's Center Church.
The church planters kept coming. Not all of them interned with Fukuda, but most did. (One interned at Grace Harbor with Aoyagi.) Grace City sent members with six of the planters, contributing so significantly to three of them that it felt like being emptied out. In less than a decade, Grace City essentially started four times, again and again building up leaders and musicians and members.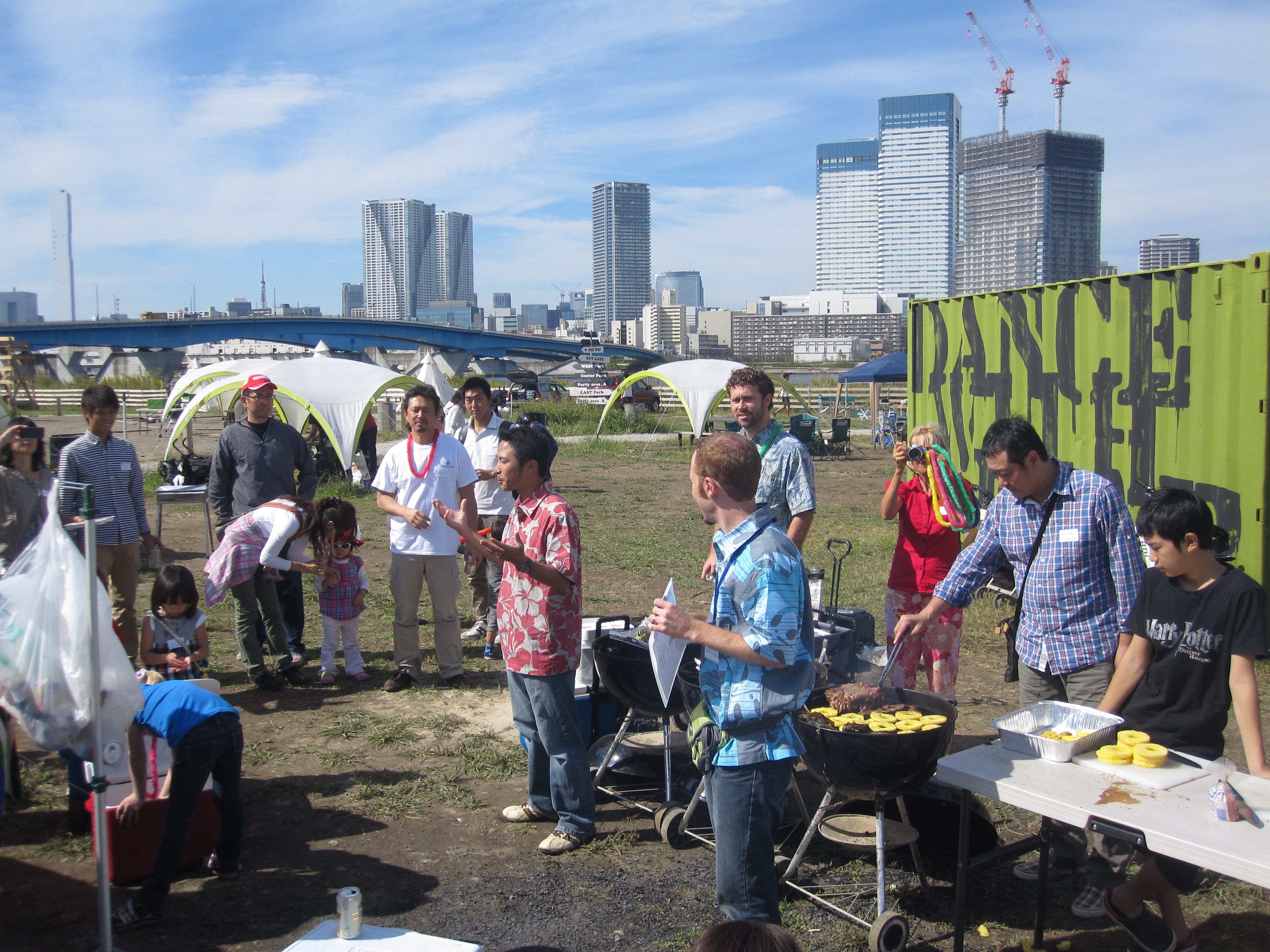 All of that means that even after 10 years, Grace City Church still isn't self-supporting, relying on MTW and City to City and others for its funding. The costs are upwards of $250,000 a year, Kyle said. That means so far, "just for rent [for the space] and salary for Fukuda, it's at least $3 million just for that one church."
It's a cost Keller counted years ago. "It will be expensive," he said in 2010. "It will be a challenge. And yet if we the American church—which is still the richest church in the world right now—if we don't help the Japanese church reach downtown Tokyo, I'm not sure how it's going to happen. So we really have to step up. . . . It's a terrific opportunity, a terrific challenge."
Money isn't the only problem. A few years ago, the personal suffering grew nearly unbearable: Fukuda suffered a stroke that temporarily robbed him of his ability to speak. Aoyagi's son broke his spine on a playground backflip. Kimura was harassed for three months by a stalker with mental illness. And Cho ruptured his Achilles tendon.
"I was not doing well mentally when I was injured," Cho said. "But right when I wanted to call it quits, God almost doubled our worship attendance in a few short weeks."
"It was obvious we were dealing with a spiritual thing," Kimura said. "That brought up a lot of our fears and idols. But after dealing with that, the church started to thrive, and the network became stronger."
God's Work
In one of the world's most expensive and least Christian cities, the Grace Church Planting Network has ballooned from a core team of 12 in 2010 to a network of 10 churches with a total of 500 to 600 members. Sometimes it feels like God is moving so fast "that I can't follow," Fukuda said. "I need to take a rest. I can't do it by myself—it's impossible."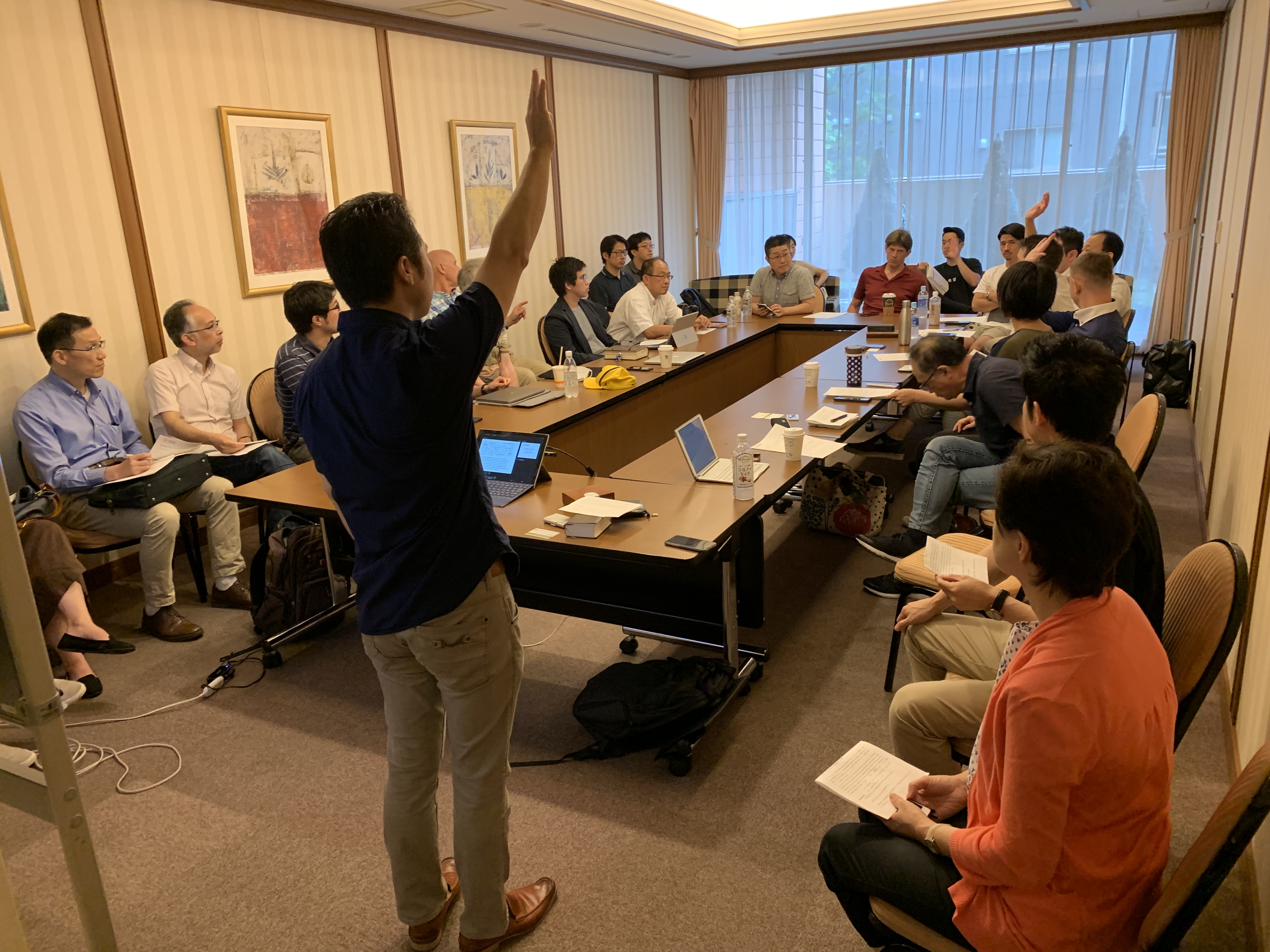 But it doesn't look like the church planting is going to slow down. City to City is offering its first intensive training in October, and 15 potential planters are signed up.
"Our vision is to plant 20 churches by 2022 or 2023," Kimura said. "I think we can. It's not impossible. The interest is really increasing." And not just among churches in Tokyo, he said. Reformed evangelical churches are sprouting up in the north—results of the extensive relief work—and in other cities.
"Wherever the gospel is—and gospel purpose and vision—people will be nourished," Aoyagi said. "Japanese people are longing for true acceptance—not based off the superficial performance or work, but rather a Father who loves them and dared to give us his only Son to bring them into his family. Japanese people soak, like sand soaks up the water, when they hear that."
The best is yet to come, Kyle said. "I think we're going to see an incredible number of churches in the next 10 years," he told TGC. "It's God's work, and it's very, very exciting."
Read More
The Gospel Coalition